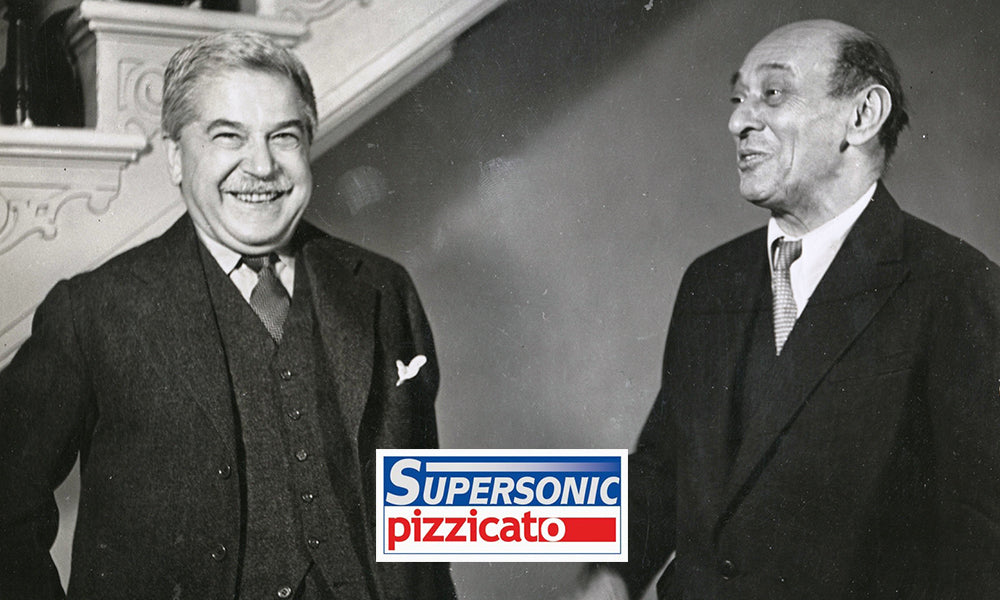 Pizzicato.lu: Mahlers Vierte, kammermusikalisch und zutiefst verstörend
In Gustav Mahlers vierter Sinfonie hat die Walliser Sopranistin Rachel Harnisch 2009 bei einer Tournee mit Abbado und dem 'Lucerne Festival Orchestra' gesungen. Hier ist sie in einer neuen Kammermusikfassung von Klaus Simon zu hören. Dieser deutsche Dirigent, Pianist und Arrangeur hat die Mahler-Symphonie 2007 für das Freiburger Kammerorchester 'Holst-Sinfonietta' bearbeitet. Simon sagt dazu: « Mein Bemühen war, diese Kammerorchesterfassung im Geist der Bearbeitungspraxis von 'Schönbergs Verein für Musikalische Privataufführungen' zu erstellen und dabei Mahlers unverwechselbare Instrumentation weitgehend zu übernehmen. »
Das 'MythenEnsembleOrchestral' spielt die Bearbeitung für 14 Instrumente (neben den einzeln besetzten Streichern, den Bläsern und dem Schlagzeug kommt auch ein Akkordeon zum Einsatz) unter Leitung der Schweizer Dirigentin Graziella Contratto.
Diese ehemalige Assistentin Claudio Abbados gestaltet den ersten Satz mit kräftigen Akzenten, sehr rhythmisch, mit fast fieberhafter Energie, und im Kontrast dazu, warm-wohlig ausgeformten verhaltenen Passagen.
Im zweiten Satz schärft die Dirigentin den verstörenden Charakter dieses von Unruhe geprägten Totentanzes, in dem sie sogar die Idylle gespenstisch werden lässt. Höchst bedrohlich-schaurig, diese messerscharfe Musik! Aber noch viel verstörender wird das Adagio. Am Anfang irritiert eine deutliche Bassrhythmik und es baut sich so unter den hellen Klängen der Violine und der Holzbläser mit dem unerbittlichen 'plop plop' eine fast unerträgliche Spannung auf. Auch im weiteren Verlauf werden größte Spannungen produziert, die nicht aufgelöst werden und dem Satz einen hoffnungslos düsteren Charakter geben.
Der vierte Satz mit dem von Mahler geringfügig geänderten Text des Gedichtes 'Der Himmel hängt voll Geigen' aus 'Des Knaben Wunderhorn' wird stark kontrastiert. Rachel Harnisch singt mit sehr guter Artikulation und ihre warme, ausgeglichen geführte Stimme eignet sich bestens für die nicht einfache Rolle, die ihr Mahler zugedacht hat.
Und so ist denn diese Kammermusik-Fassung von Mahlers Vierter eine der besten neben jener von Christiane Oelze und dem 'Festival Ensemble Spannungen', das die Stein-Reduktion benutzt.
Die Lieder des Pianisten Artur Schnabel sind ebenfalls hoch interessant in der Ensemblefassung von Graziella Contratto. Schnabel war der Gattung des Liedes schon in frühen Jahren zugetan, war er doch auch Liedbegleiter, u. a. von seiner Frau, der Altistin Therese Behr, für die  'Zehn Lieder' op. 11 zwischen 1899 und 1901 komponiert wurden, also als Schnabel 17, 18 und 19 Jahre alt war. Drei Jahre später entstanden die 'Sieben Lieder' op. 14. Die fünf für diese Produktion ausgewählten Lieder werden von Rachel Harnisch mit klangvoller, warmer Stimme gesungen.
Graziella Contratto's account of Mahler's Fourth in the transcription of Klaus Simon is exceptionally moving, one of the most disturbing interpretations I have ever heard. Schnabel's five Lieder are a welcome supplement for this outstanding CD. As the last movement of the symphony they are sung with a well articulating, warm and charismatic voice by Rachel Harnisch.
Article source: Pizzicato.lu, Review by Remy Franck, the 04.09.2017
The album with Claves

Related collections
Download & streaming
High-Resolution Music (Studio Master)
Spotify
Youtube