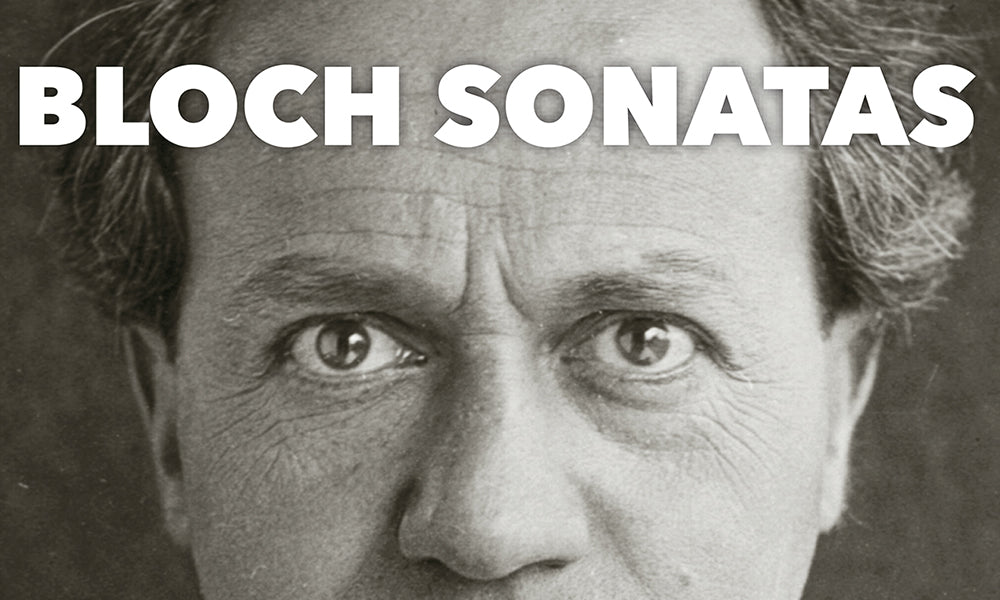 Pizzicato.lu: Bloch Sonatas - Sehr heiß…
Ernest Blochs Erste Violinsonate – sie entstand 1920 – ist ein Vulkan. Zwischen maximaler Aktivität und Ruhephasen bleibt er bedrohlich, unberechenbar. Die israelische Violinistin Nurit Stark und der französisch-schweizerische Pianist Cédric Pescia sind eminente Vulkanologen und setzen die Energien, die freigesetzt werden, packend um. Für den Zuhörer ist das kein Spaziergang. Es wird sehr heiß in der Musik, und die beiden Instrumentalisten kämpfen sich manchmal wirklich frenetisch durch Blochs wilde Musik, um immer wieder in der Ruhe zarten Empfindungen Raum zu lassen und schließlich erschöpft und verbrannt das Leben auszuhauchen.
Der Vergleich mit der Isaac Stern-Einspielung zeigt, dass Stark auf ihrer Violine und Pescia mit einem sehr metallischen Klavier noch glühender und intensiver spielen als Stern und Alexander Zakin.
Ganz anders die Zweite Sonate, 'Poème mystique': die Musik ist lyrisch,  über weite Strecken ruhig, aber nie wirklich entspannt, sondern leidenschaftlich und emphatisch.
Cédric Pescia spielt dann noch die düstere Klaviersonate, die selbst in den poetischeren Teilen nichts wirklich Gutes verheißt. Im letzten Satz wird jeder Versuch, die Musik verspielt werden zu lassen, von Pescia im Keim erstickt.
Kein Zweifel, dies ist eine wichtige CD mit gar nicht so oft eingespielten Werken von Ernest Bloch.
Ernest Bloch's large scale of emotions, ranging from vehemence to a sometimes tense serenity, is fully developed in the performances by Stark and Pescia. Their playing is of an incredible richness. Pescia adds an acid version of the piano sonata, where even the poetic passages do not bode well.
Ernest Bloch: Sonaten für Violine und Klavier Nr. 1 & Nr. 2 (Poème mystique) + Klaviersonate; Nurit Stark, Violine, Cédric Pescia, Klavier; 1 CD Claves 50 1705; Aufnahme 02/2017, Veröffentlichung 12/2017 (70'15)

Online
HR Music
Others links
Others albums