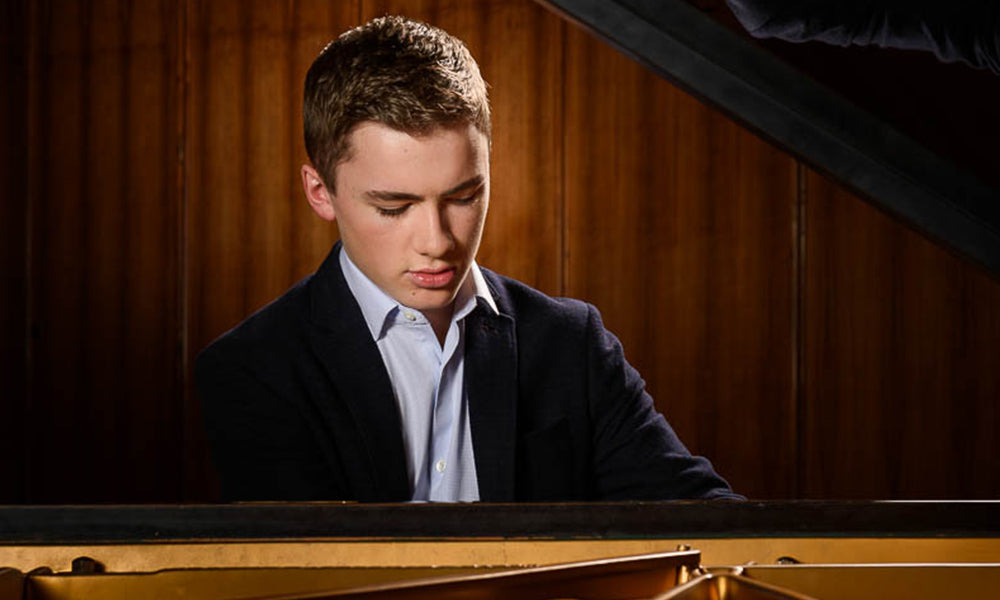 Pizzicato.lu: Beeindruckender Jungpianist aus Irland - Kevin Jansson
Der im Jahr 2000 geborene irische Pianist Kevin Jansson hat im Februar 2016 den Thierry Scherz-Preis in Gstaad gewonnen, mit dem auch eine Solo-CD verbunden ist. Diese Schallplatte kam dabei zustande.
Ravels 'Miroirs' machen die erste Hälfte des Programms aus. Kevin Jansson spielt sie insgesamt vielleicht ein wenig zu 'vorbereitet' und nicht spontan genug, aber extrem feingliedrig und mit durchaus eigenen Farben. Dieses sehr persönliche Farbenspiel scheint mir das Attraktivste an dieser Interpretation zu sein. Jansson ist ein regelrechter Farbkünstler, der diffuse Milchglas-Töne in gedämpfter Atmosphäre ebenso sicher produziert wie kräftig-brillante Töne.
Geradezu fieberhaft spielt der junge Pianist die 2012 fertig gestellten 'Trois études impressionistes' von Thierry Escaich. Und nach einer entspannten, wiederum sehr farbintensiven 'Ricordanza' kommt das 'Agitato molto' der 10. 'Etude d'exécution transcendante' packend zum Ausdruck.
Leicht und federnd erklingen die beiden 'Etudes Tableaux' von Rachmaninov, sehr drängend Ligetis 'Fanfares', ehe das Talent des Farbkünstlers im 'Arc-en-ciel' wiederum beeindruckend zum Einsatz kommt.
The most impressive feature of young Kevin Jansson's playing is his colour technique and the fabulous nuances he is able to produce. This makes his debut CD truly interesting.
Maurice Ravel: Miroirs; Thierry Escaich: Trois études impressionnistes; Franz Liszt: Études d'exécution transcendante Nr. 9 & 10; Serge Rachmaninov: Études Tableaux op. 33/2 & op. 39/4; György Ligeti: Études (Book 1); Kevin Jansson, Klavier; 1 CD Claves 1718; Aufnahme 09/2016, Veröffentlichung 07/2017 (67'30) – Rezension von Remy Franck
Article source: Pizzicato.lu, Remy Franck, the 31/07/2017
The album
Find it online
iTunes
GooglePlay
Spotify
Deezer
Tidal
Napster
Youtube
HD music
The album on Spotify