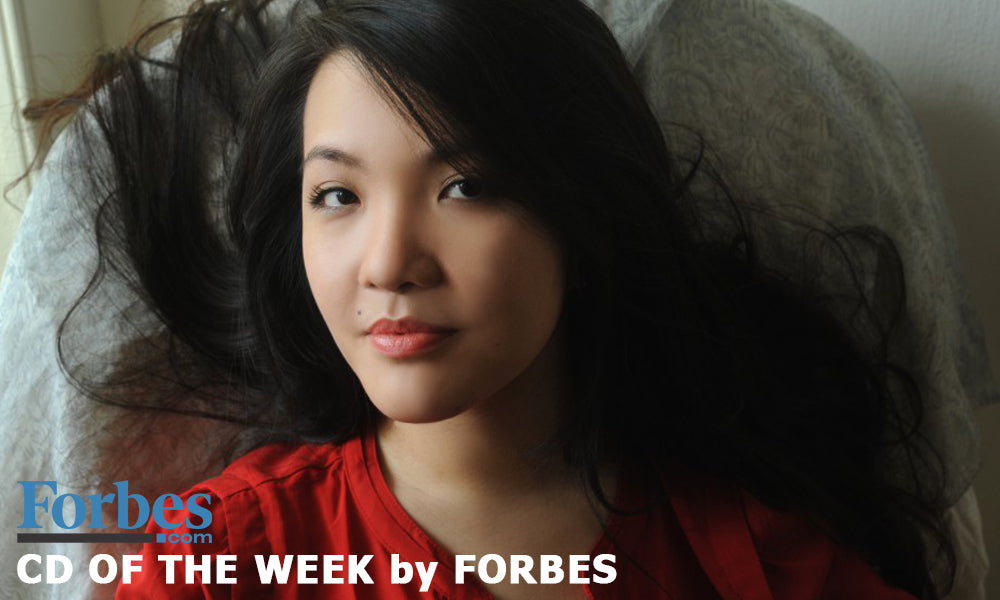 Classical CD Of The Week: Child's Play - The Complete Beethoven Sonatas
Records are made to be broken, even in classical music. When then-24-year-old Korean HJ Lim recorded
the (just-about) complete Beethoven Sonatas for EMI
(Warner), released for a tenner on iTunes, it made a splash more for its audacity than quality. Two years later, in 2014, she was bested in every way: Swiss-born Chinese pianist Mélodie Zhao had done it at 19… and much more gratifyingly.
This cycle is tastefully individual instead of idiosyncratic, thought-through instead of overwrought, and to the point instead of proving one.
Take the confident rhythms of the Largo of op.7, the muscular Finale of op.10/1, the unsuspected sweetness of op.14/1, the staggered Andante of the
Appassionata
, the terrifically lilting op.27, or the wistful op.30: the fresh, vivid, never fidgety playing of Mlle. Zhao's delivers much and promises even more. (See also: the
ionarts Beethoven Sonata Survey
) There is nothing flash-in-the-pan about it. Is it the last word in Beethoven cycles? Silly idea, that. But which such cycle could make such a claim, except for some of the classics that carry with them the reverence of ages? But it is a cycle to which I will gladly return, and often, right along Backhaus II, Kodama, Gilels, Nat, and Pollini. More to the point, it is a tell-tale sign that we will hear much of  Mélodie Zhao in the next decades. A whole lot more than of HJ Lim, for that matter.
¶ Jens F. Laurson writes about classical music and has contributed to "Surprised by Beauty - A Listener's Guide to the Recovery of Modern Music". You can follow him on Twitter @ClassicalCritic.
Amazon mp3: NA | Amazon CD: $55 | ArkivMusic: $19 | Qobuz download: £44-66 (Hi-Res) | iTunes mp3: $100
Article source: Forbes by Jens F. Laurson, the 2nd August 2017
Find it online
iTunes
GooglePlay
Deezer
Spotify
Napster
Presto Classical
HD music
Others albums of the artist