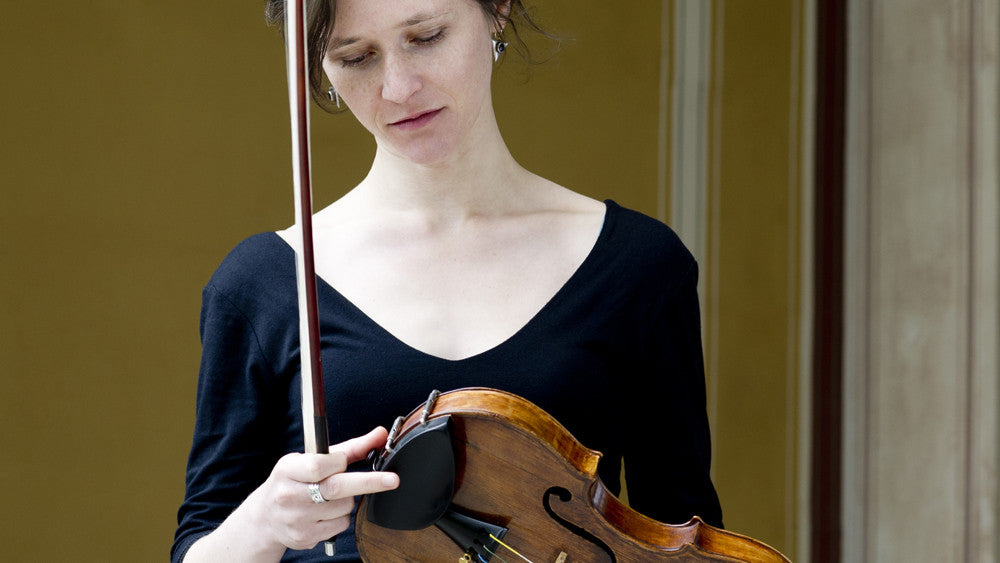 Pizzicato.lu: Tiefe Blicke in die menschliche Seele - Lisa Schatzman
Es gibt viele Verbindungen zwischen Franz Liszt, Richard Wagner und Richard Strauss. Da wären zunächst die ganz persönlichen: Wagner, der Schwiegersohn von Liszt, der seinem Förderer Hans von Bülow die Frau ausgespannt hat. Dieser Hans von Bülow hat seinerseits dem jungen Komponisten und Dirigenten Richard Strauss in Meiningen den Weg geebnet. Künstlerisch gesehen, gibt es die Deutung der Musik als Gesamtkunstwerk, sei es in den symphonischen Dichtungen Liszts und Strauss' oder, noch eindringlicher, in Wagners Bühnenwerken.
Auf dieser schönen Claves-CD finden wir diesen musikalischen Ansatz in seiner kleinen, kammermusikalischen Form, die der Ausdrucksstärke der Partituren keinesfalls abträglich ist.
Lisa Schatzman und Benjamin Engeli entfalten eine breite, zarte Palette an Stimmungen, getragen von der natürlichen Leichtigkeit und dem lyrischen Schmelz der Violine. Auch ohne großen Orchesterapparat bieten sich immer wieder tiefe Blicke in die menschliche Seele, die oft von Schwermut und Melancholie heimgesucht wird. Beide Musiker überzeugen mit intensiven, spannungsgeladenen und emotionsreichen Interpretationen.
Building a program on the relations between Wagner, Liszt and Richard Strauss, Lisa Schatzman und Benjamin Engeli are totally convincing in their performances which are intense as well as emotional.
Réminiscences; Richard Wagner: Wesendonck-Lieder WWV 91(Träume), Albumblatt WWV 64, Ankunft bei den schwarzen Schwänen WWV 91, Die Meistersinger von Nürnberg WWV 95 (Preislied); Franz Liszt: Erste Elegie, Romance oubliée, Am Grabe Richard Wagners, Stimmungsbilder, op. 9/2: An einsamer Quelle; Cäcilie; Richard Strauss: Sonate für Violine und Klavier op. 18; Lisa Schatzman, Violine, Benjamin Engeli, Klavier; 1 CD Claves 50-1303; 5/13 (66'43) – Rezension von Guy Engels
Find this album on Claves
Related collections
Benjamin Engeli
Chamber
Franz Liszt
Lisa Schatzman
Piano
Popular products
Releases 2012 - 2014
Richard Strauss
Richard Wagner
Listen online for free with Spotify
Digital links
iTunes
GooglePlay
Spotify
Deezer
Qobuz
AmazonMp3
Youtube videos