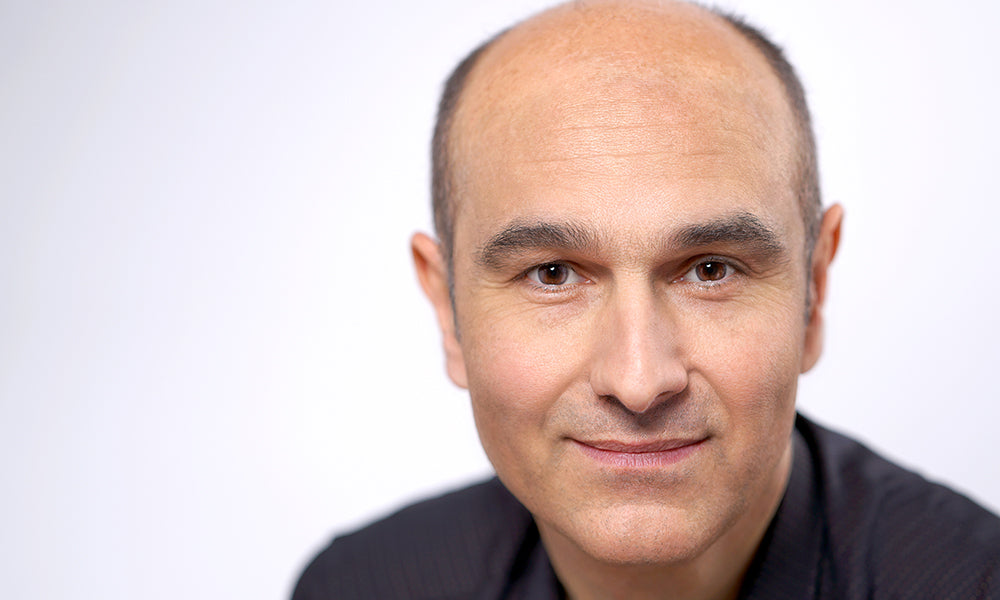 Pizzicato.lu: Narrative Musik, Pascal Zavaro
Mit einem musikalischen Kriegstableau vereint der französische Komponist
Pascal Zavaro
(*1959) das heute auf drei Museen (National Gallery London, Uffici Florenz, Louvre Paris) aufgeteilte Triptychon 'Die Schlacht von San Romano'. Das Werk wurde vom 'Orchestre National de France' und dem 'Seattle Symphony Orchestra' in Auftrag gegeben und 2012 von Daniele Gatti uraufgeführt.
Einen Kampf gibt es auch in 'Into the Wild', einem 2016 von Edgar Moreau uraufgeführten Cellokonzert. Das Cello bezwingt das aufmüpfige Orchester. Bruno Philippe macht das mit einem bezirzenden Klang. Am Ende finden sich beide Kontrahenten in einer tänzerisch beschwingten Coda.
'Pastorale' ist eigentlich alles andere als eine klassische Pastorale. Mit komplexer Rhythmik und viel Unruhe will der Komponist ein Bild der 'Diversität und Unvorhersehbarkeit' der Natur zeichnen.
'La machine de Trurl' ist im Original ein Science-Fiction-Stück für Erzähler und Orchester, das auf dieser CD in einer reinen Orchesterfassung zu hören ist. Die Musik erzählt von zwei irren Wissenschaftlern, Trurl und Clapaucius, die in der Art von Zauberlehrlingen mit einer von Trurl erfundenen Maschine das ganze Universum in ein wildes Klangabenteuer stürzen. Das alles ist sehr fantasievoll, farbig, stimmungsvoll und entsprechend musikalisch-narrativ gemacht und garantiert eine anspruchsvolle musikalische Unterhaltung von etwa einer halben Stunde Dauer.
Die CD stellt uns mithin Pascal Zavaro als einen Komponisten vor, der mit einer traditionellen und tonalen Sprache die Gattung der Tondichtung und Klangmalerei einfallsreich bedient.
Die Interpretationen sind von gutem Niveau, und die Tonaufnahme ist angenehm räumlich.
Lively and sympathetic performances of several works by French composer Pascal Zavaro. His music is imaginative and mostly effective. The Cello Concerto is beautifully played by Bruno Philippe. La Machine de Trurl is a spirited, consistently entertaining score with plenty of charming tunes.
Into the Wild; Pascal Zavaro; La bataille de San Romano, Into the Wild, Pastorale, La Machine de Trurl; Bruno Philippe, Cello, Matthieu Petitjean, Oboe, Franck Lavogez, Fagott; Orchestre Philharmonique de Monte-Carlo, Julien Masmondet; 1 CD Claves 1813; Aufnahme 06/2017, Veröffentlichung 17/95/2018 (72'07) - Rezension von Remy Franck
Online
Links
The album
More articles
Artists' website
More modern albums from our catalog