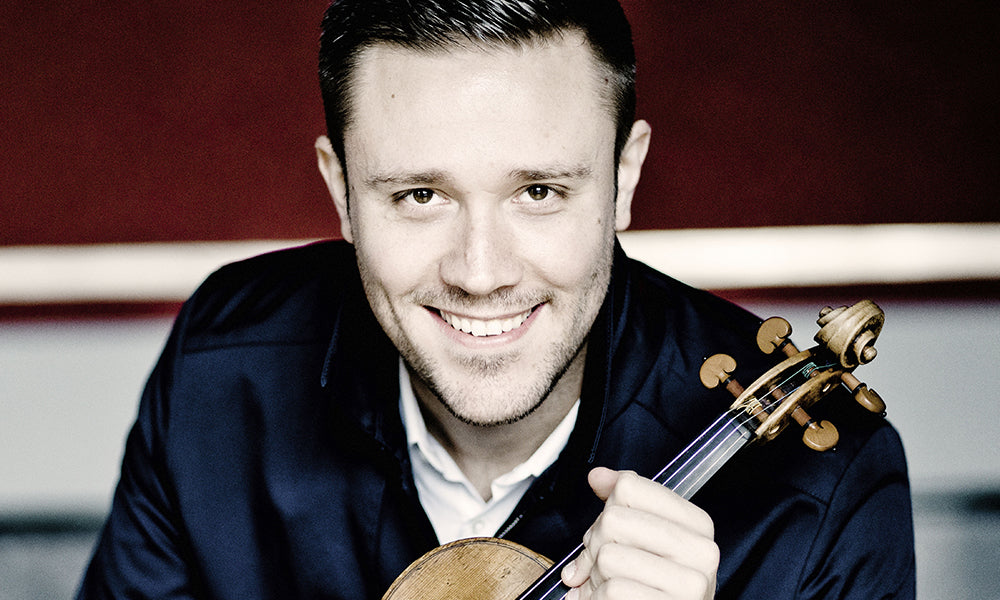 Pizzicato.lu: Nachtmusiken vom Feinsten, Roberto Gonzalez-Monjas
Neben elf weiteren Serenaden hat Wolfgang Amadeus Mozart jene für die Feierlichkeiten der Hochzeit von Franz Xaver Anton Spath mit Elisabetta Haffner komponiert, der Schwester des Auftraggebers Sigmund Haffner d. J. Sie kann als sein erstes großes Orchesterwerk angesehen werden, in dem er technische Fähigkeiten und seinen musikalischen Genius das erste Mal perfekt vereinte. In dem achtsätzigen Stück ist in den Sätzen zwei bis vier ein Violinkonzert eingearbeitet.
Die Serenade von Othmar Schoeck ist im Vergleich zu der einstündigen Haffner-Serenade mit acht Minuten sehr kurz. Nichtsdestoweniger handelt es sich ebenfalls um ein leichtes, aber dennoch ausgewachsenes Werk. Als Prüfungsstück komponiert, um seine kontrapunktischen Fähigkeiten zu demonstrieren, überarbeitete er diese Serenade später für das hier präsentierende Ensemble. Die Struktur des Stücks stellt die schwierige Situation dar, dass die Angebetete, an die sich das Ständchen richtet, sich partout nicht am Fenster zeigen will und daraus die Unzufriedenheit der Musiker herrührt.
Das Ensemble Winterthur hat sich als ein herausragendes Kammerorchester etabliert. Dieser Rolle wird es auch hier gerecht. Mit Elan, Verve und Enthusiasmus sowie ausgezeichneten technischen Fertigkeiten präsentieren die Instrumentalisten eine stringente, ausgefeilte Interpretation der beiden Werke. Mozart wird in einer fließenden Darstellung, im einleitenden Satz, der als aufmerksamkeitsheischende Ouvertüre konzipiert ist, drängend und intensiv gespielt. Othmar Schoecks Serenade erfährt zusätzlich den aus der zugrundeliegenden Erzählung kommenden Witz.
Mit Roberto Gonzales-Monjas hat das Ensemble einen vielbeschäftigten Konzertmeister und Solisten in seinen Reihen, der das Orchester zu akzentuiertem und homogenem Spiel formiert. Seine Soli serviert er mit technisch spielerischer Leichtigkeit und klassischer Interpretation.
Mozart's famous Haffner Serenade as well as the short Serenade of Othmar Schoeck can be heard in polished and stylish performances of the marvellous chamber ensemble Musikkollegium Winterthur and his leader Robert Gonzales Monjas, whose ravishing soli are a special treat.
Wolfgang Amadeus Mozart: Haffner Serenade; Othmar Schoeck: Serenade für kleines Orchester; Musikkollegium Winterthur, Robert Gonzales Monjas (Violine und Dirigent); 1 CD Claves Records 50-1710; Aufnahmen 3/2017, Veröffentlichung 08/2017 (72'03) – Rezension von Uwe Krusch
Article source: Pizzicato.lu, by Uwe Krusch, 07.10.2017

Crédit photo: © Marco Borggreve
Find it online
HR Music
Collections
Links
Youtube