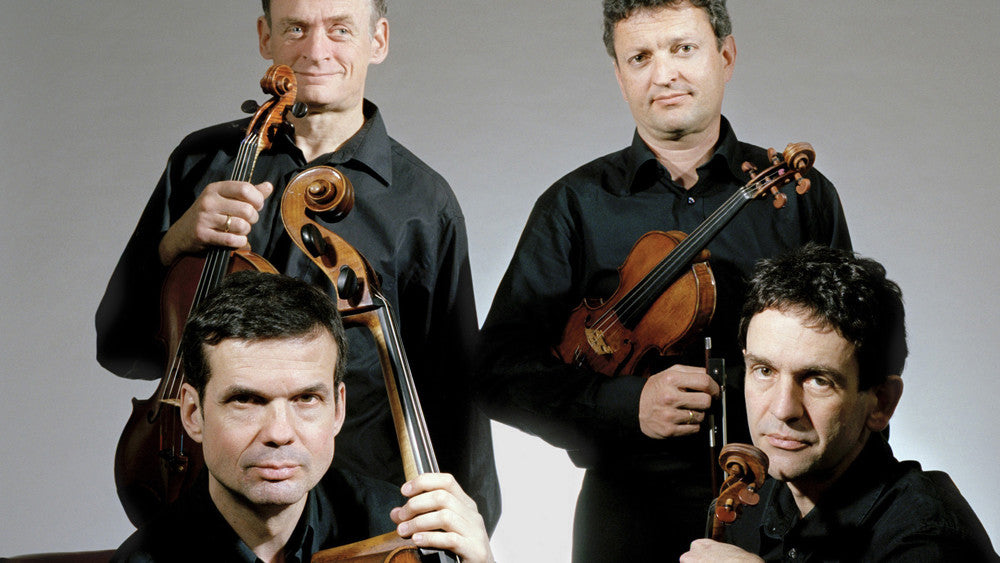 Pizzicato.lu: Mitten im Geschehen - Quatuor Sine Nomine
Diese sehr gelungene Einspielung der beiden Streichsextette von Johannes Brahms durch das 'Quatuor Sine Nomine', François Guye, Cello und Nicolas Pache, Bratsche wirft die Frage auf, wieso diese herrlichen Werke eigentlich so wenig gespielt, resp. aufgenommen werden. Dank einer exzellenten Klangtechnik und des hervorragenden Spiels der Musiker wird diese CD zu einem wirklichen Erlebnis, wo man als Hörer den Eindruck hat, mitten im Geschehen zu sitzen.
Die Interpreten erweisen sich als bestens aufeinander eingespieltes Team, die Abläufe geschehen wie von selbst, so dass die innermusikalische Dynamik triumphieren darf. Spannender, lebendiger und virtuoser kann man diese Musik wohl nicht spielen. Dabei legen es die Interpreten aber nicht nur auf Virtuosität an, sondern spüren den Feinheiten von Brahms Kompositionen in jedem Takt nach. Der symphonische Charakter kommt hier ebenso zur Geltung, wie kammermusikalischer Feinschliff und spielerische Eleganz. Ein großer Wurf. Unbedingt empfehlenswert!
A rich an spacious recording of rather seldom played works, in lively and virtuosic performances.
Johannes Brahms: Streichsextette Nr. 1 & 2; Quatuor Sine Nomine, Nicholas Pache, Bratsche, François Guye, Cello; 1 CD Claves 5014-10; 02/14 (77'26) – Rezension von Alain Steffen
Album's page

Related collections
5 Diapason
Cello
Chamber
Claves picks
François Guye
Johannes Brahms
New releases
Nicolas Pache
Pizzicato.lu - Supersonic
Popular products
Quatuor Sine Nomine
Releases 2012 - 2014
Viola
Online links
iTunes
Spotify
GooglePlay
Qobuz
Deezer
AmazonMp3
Listen for free on Spotify

Youtube videos