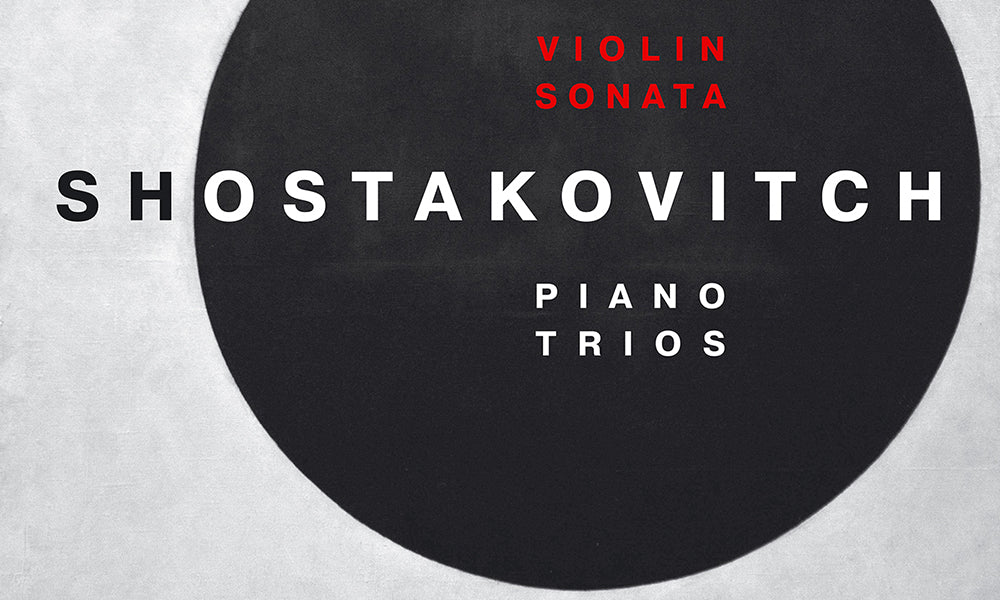 Pizzicato.lu: Hoch emotionale Darbietung, Shostakovitch
Dass Shostakovich durch die gelinde gesagt schwierigen äußeren Umstände beeinträchtigt war und sich diese Einflüsse auch in der Musik widerspiegeln, ist gewusst. Für das Erste Klaviertrio und die Violinsonate können äußere Bezüge in der vorhergehenden Oktoberrevolution und bei der Sonate in der Niederschlagung des Prager Frühlings gesehen werden. Beim Zweiten Trio war es ein persönliches Ereignis, nämlich der Tod seines besten Freundes Ivan Sollertinski, der einen direkten Einfluss hatte.
So ist allen drei Werken eine Musiksprache eigen, die mit intensiven Interpretationen erobert werden muss. Zu diesem Unterfangen haben sich die beiden aus der Schweiz stammenden Künstler Daniel Haefliger am Cello sowie Gilles Vonsattel am Klavier mit dem auch in der Schweiz lebenden Geiger Ilya Gringolts zusammen getan. Herausgekommen ist eine vor Intensität berstende Interpretation, die die Zerrissenheit der Werke oder vielleicht besser der Seele des Komponisten schonungslos offen legt.
Sicherlich gibt es Interpretationen, die stilvoller im Sinne eines schöneren Tons sind, aber wohl kaum eine, die die Schrunden und Aufschreie, auch im Geräuschhaften der Töne der Nutzung der Instrumente deutlicher gemacht hat. Dieser Musik kann man nicht ausweichen.
The music of Shostakovich is always to be understood in the context of a life under pressure. This is particularly true for the works played on this new Claves release. The powerful performances by Gringolts, Haefliger and Vonsattel clearly convey the depth of feeling and the composer's spiritual desolation. Not to be missed!
Dmitri Shostakovich: Klaviertrios Nr. 1 op. 8 & Nr. 2 op. 67 + Sonate für Violine und Klavier op. 134; Ilya Gringolts, Violine, Daniel Haefliger, Violoncello, Gilles Vonsattel, Klavier; 1 CD Claves CD 5-1817; Aufnahmen 11/2017, Veröffentlichung 12/2017 (68'09) – Rezension von Uwe Krusch
Online
Related collections
5 Diapason
Cello
Chamber
Clé du mois - ResMusica
Dmitri Shostakovich
High-resolution audio - Studio master quality
Ilya Gringolts
In stock
New releases
Piano
Popular products
Releases 2015 - 2017
Violin
More links
Youtube