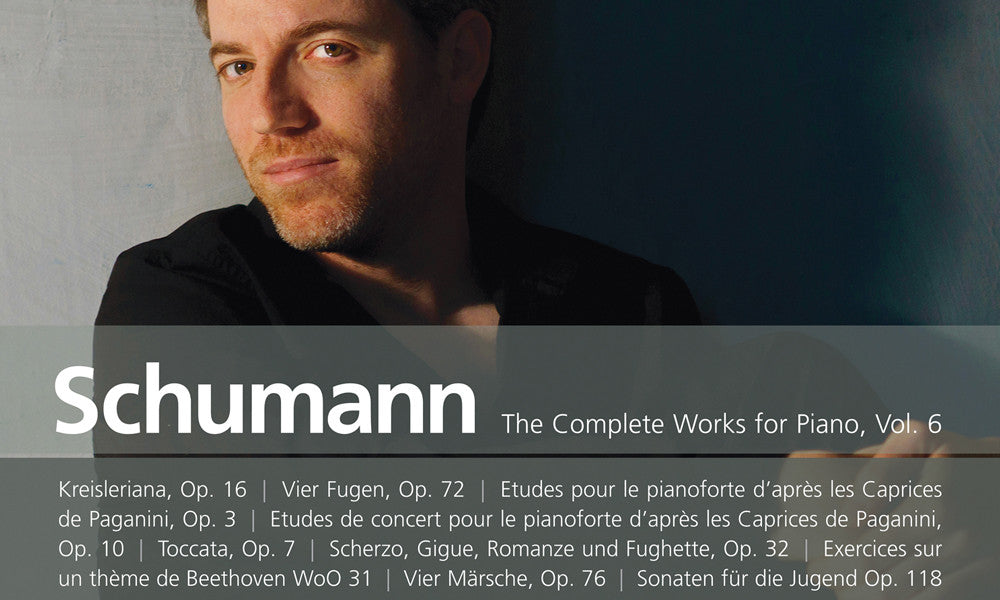 Pianist: EDITOR'S CHOICE ISSUE 95 - Sublime Schumann from Cédric Pescia
A little over ten years ago, the Swiss record label Claves set out to record Robert Schumann's complete works for piano music. Rather unusually, the label has used not one, but three pianists for the recordings thus far: Finghin Collins (Vols 1 and 3), Francesco Piemontesi (Vol 4), and Cédric Pescia (Vols 2, 5 and now Vol 6). I hope Pescia will be Claves's top choice for the remaining releases, as he's been the most impressive to date.
Volume 6 features two of Schumann's more popular works – the Kreisleriana Op 16 and the Toccata Op 7. In Kreisleriana's opening, Pescia gives us an incredible feeling of energetic drive, melded with a sense of freedom and beauty of tone even in the hardest of quick, forte passagework. When Pescia turns his attention to sublime slower sections, such as the fourth movement, he never succumbs to dragging the tempo – his phrasing speaks with straightforward intimacy. Pescia's way with the devilish Toccata is light and flowing, with power in reserve to maintain momentum to the end.
The other works here, even if interesting, are rarely heard in the concert hall. Not all Schumann's writing was top notch. However, with such sensitive interpretations poured into the four fugues, four marches and the technical studies on a theme of Beethoven, the composer's genius still shines through. The three Sonatas for the Young Op 118, composed only a few years before Schumann died, are played with a charm that may encourage others to give them a try: they're technically within reach of most amateur pianists.
Fine recorded sound and a perfect Steinway make this an unmissable Schumann release.
Schumann: Kreisleriana Op 16; Toccata Op 7; Vier Fugen Op 72, Vier Märsche Op 76, Drei Sonaten für die Jugend Op 118 and more
Claves 50-1508/09 (2CD) / 5 stars

Article's source: Pianist Magazine, Issue 95, by EW
Order this album by Claves
Related collections
Cédric Pescia (all his albums with Claves)
Collection - Schumann: The Complete Works for Piano
In stock
Piano
Popular products
Releases 2015 - 2017
Robert Schumann
Soon
Others albums from this "intégrale"
His album with Nurit Stark produced by Claves in 2015
Preorders online (download / streaming)
iTunes
GooglePlay
Qobuz
AmazonMp3