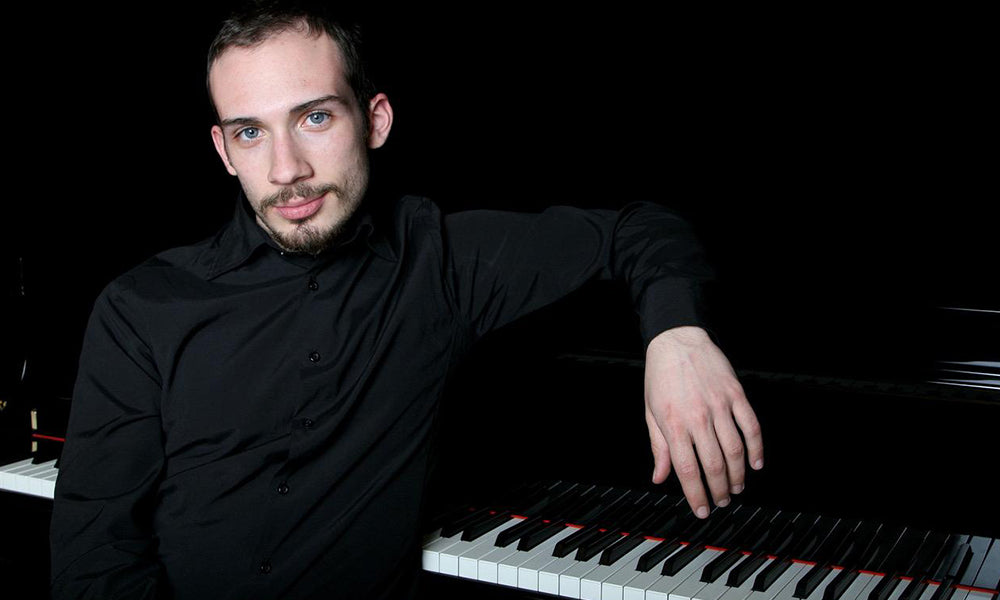 Music Web International: Sciortino, Chamber Music for Piano and Strings
The Italian pianist and composer Orazio Sciortino wrote the four works performed in this disc between 2012-13. He's the only composer known to me to be able to wear the mantle of Krug Ambassador, the champagne firm having commissioned him to write a piece, which he has duly done: it's due to be released by Sony. Let's hope it's sparkling.

As he is a pianist it's reasonable that his own instrument should be so vividly present in this selection of his music, all heard in world premiere performances. Diario di un poeta, a cycle of five pieces for cello and piano, utilises previously written material and sets them in the context of an anguished sequence of songs without words: the text (not printed) by the poet Ungaretti concerns the death of his son. The result is powerful, the music responding in a numbed, almost pointillist way or driving onward more motorically, or evoking moments of scherzo-like vitality. This is technically difficult and requires unflagging powers of concentration from performers and listeners alike.

The composer writes in the notes that the Piano Trio was 'written in jest'. He feels it a most lyrical piece and it was conceived for musical colleagues. Yet that's not quite how it sounds. After a slow, involved start the exchanges become vehement and tense, the music becoming mired in provisional resolutions throughout its nine-minute length. The Piano Quartet is twice its size, temporally, and another single-movement span. It too is subject to breakdowns of various kinds, the music oscillating between clement and tautly fiery, with a barely moving, almost static, slow passage. There's a single span too in the Piano Quintet, written for violin, viola, cello, double bass and piano – it could almost be a companion piece to the Trout. Textures and colours are thicker and more overt than in the Piano Quartet but the same element of ambiguity remains, the sense that the music never quite resolves or meets its properly weighted end. Sciortino is a minor master of the provisional in contemporary music, prepared to walk away from easy victories in favour of dissolve, ambiguity and puzzlement.

Claves has given us a splendidly recorded set from two young ensembles fully up to the mark in music that is not always gracious. But it is serious and involving and Sciortino has nothing to fear in his exploratory chamber music.
Article's source: Musicwebinternational, by Jonathan Woolf (2018)
Collections
Online
HR Music
More links