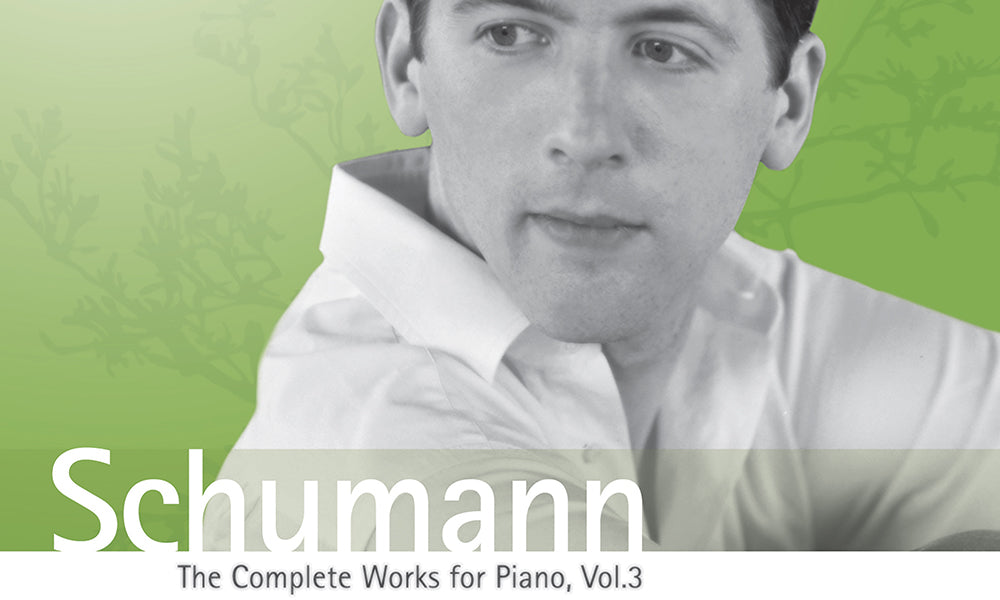 Gramophone (UK): Schumann Complete Piano Works Vol 3, Finghin Collins
Collins's refreshing pianism makes a welcome return to this Schumann survey
The Swiss label Claves has struck gold with Finghin Collins, the Irish pianist who won the Clara Haskil International Piano Competition in 1999. Vol 1 was glowingly reviewed in these pages (A/06) and, while Vol 2 was given to another pianist (Cédric Pescia; 3/07), Claves has returned to Collins for Vol 3, a selection of works mostly from the late 1830s, in performances that are likely to be received equally favourably.
Collins plays Robert Schumann in a refreshingly direct, unfussy manner, with a warm-hearted tone full of telling touches and refined rubato. Listen, for instance, to the way he subtly shapes the melody of the first of the "Three Little Pieces" of Bunte Blätter (the whole set is a joy, not least the concluding "Quick March") and sings his way over the energetic semiquaver accompaniment in the Intermezzo from Faschingsschwank aus Wien, a preferable performance to the hard-driven and flinty Piotr Anderszewski in his recent Carnegie Hall recital (8/09).
My only quibble is with the Etudes symphoniques into which Collins inserts the five posthumous variations that Schumann suppressed on the grounds that the work would be too long with their inclusion (they were not published till 1873). Most pianists take the composer's advice and play the revised 1852 version, though admittedly it means missing out the exquisite posthumous variation No 5. Cortot in 1929 and Kissin in 1990 are among those who interpolate the five in their own random sequence; others append them as a separate entity; Collins presents them in numerical order in a performance that lasts 40 minutes, as opposed to 25 without the extras.
This is, after all, The Complete Schumann.
More links
More articles about this artist
Discography
The Schumann's collection by Claves records
Online
iTunes
Spotify
Amazon Music
Qobuz
GooglePlay
Collections
5 Diapason
Collection - Schumann: The Complete Works for Piano
Finghin Collins
High-resolution audio - Studio master quality
Piano
Releases 2009 - 2011
Robert Schumann
Spotify
Youtube