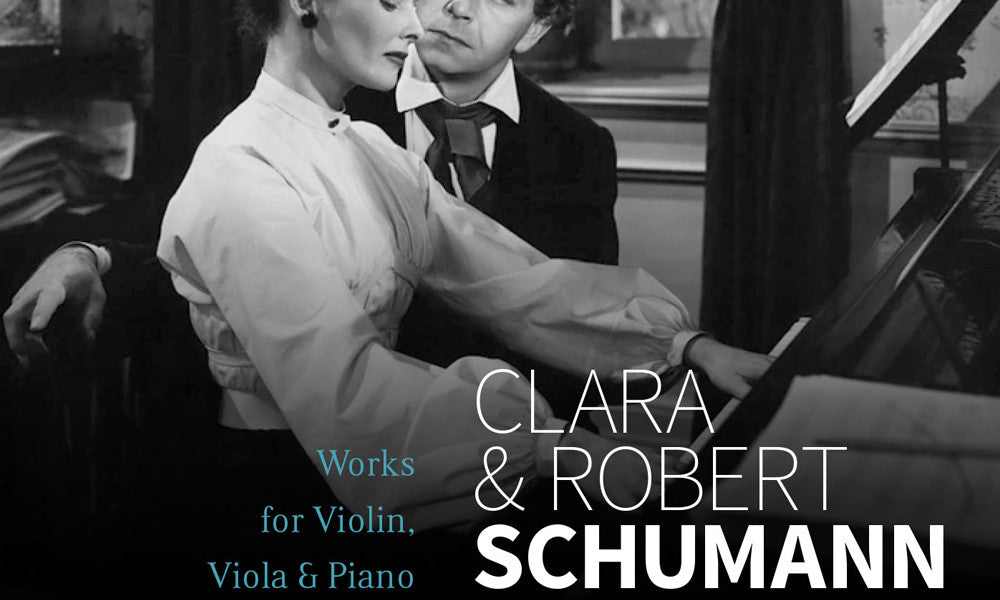 Gramophone (UK): C & R SCHUMANN Works for Violin, Viola and Piano
Programmes of Robert and Clara Schumann are becoming increasingly popular these days, and Nurit Stark and Cédric Pescia, Israeli and Swiss respectively, present an imaginative menu that focuses on the years 1851 (Robert) and 1853 (Clara). They launch into Robert's Second Violin Sonata with great purpose and energy, its tumult well caught without exaggerated accentuation; effective too is the balance between the work's supercharged Romanticism and the unease derived from Schumann's inherently unstable rhythms. Stark is full-toned and ardent, which works well in the awestruck slow third movement. However, the finale seems to me misjudged: they take it at quite a lick and violin phrases sound snatched and breathless. If you want a full-throated reading of this style, sample Renaud Capuçon and Argerich in Lugano in 2008. But there are other approaches too: Carolin Widmann is distinctly more sparing in her vibrato and the piano-playing of Dénes Várjon more lithe. But finest of all is the Tetzlaff/Vogt reading that deservedly claimed Record of the Month: their freedom in the rhetorical writing, tonal finesse and sense of the whispered aside in the more lyrical interludes of the finale are utterly compelling.
Stark switches to the viola for the late Märchenbilder; her basic sound is glowing and rich, which is particularly effective in the first number (Nicht schnell), though in the fleet third (Rasch) Imai and Argerich are more urgent, and in the fourth more daringly withdrawn than the new version.
Clara's Three Romances benefit from speeds that never sag: in No 1 they're distinctly less dreamy than the Pike/Poster version, while the playful passages within the second come across well. But it's in the third that the differences become most apparent, with the new version giving it greater élan.
Find this album by Claves
Streaming / Download
iTunes
GooglePlay
Deezer
Spotify
Tidal
High-Resolution
Awards
The videos
All the videos of Cédric Pescia
All his albums with Claves records
Find all his albums on Spotify (listen Music for free)