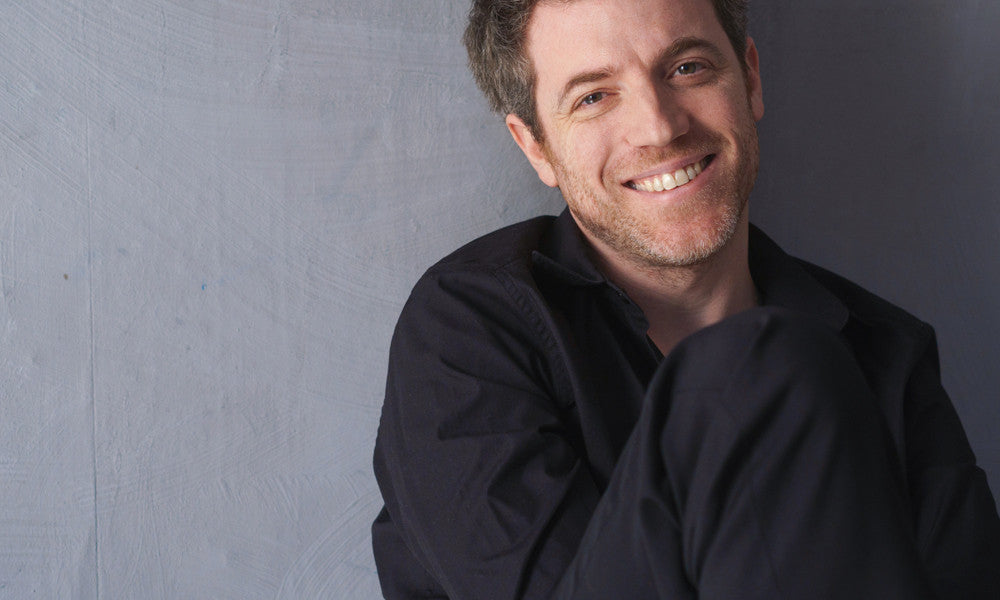 Basler Zeitung: Hungrige Romands, Cédric Pescia
In der Westschweiz wächst eine neue, vielversprechende Pianistengeneration heran Von Simon Bordier Der 2006 erschienene Film «Vitus» über den Werdegang eines musikalischen Wunderkinds weckte in der Schweiz nicht nur Ambitionen auf einen Oscar (die sich nicht erfüllten), sondern auch in Sachen Klaviernachwuchs.
Schliesslich gelingt nicht vielen Pianisten der Sprung von der Schweiz auf die grossen internationalen Bühnen.
 
Teo Gheorghiu, der seinerzeit den kleinen Vitus spielte, ist seinem Traum recht nahe: Der in Zürich und London aufgewachsene Pianist ist heute 24 und als Solist in England, der Schweiz und anderen Ländern gefragt. Dass neben Talent und Fleiss der Film eine wichtige Rolle für seine Karriere spielte – dazu steht Gheorghiu ganz offen.
 
Man kann den Sprung aber auch ohne Filmrolle schaffen, wie sich derzeit an Pianisten aus der Romandie beobachten lässt. Gleich drei von ihnen haben in den letzten Monaten ihren Entwicklungsstand in Form neuer CD-Aufnahmen festgehalten: Da wäre der aufstrebende Genfer Louis Schwizgebel (29), der auf einem Schubert-­Album mit hauchzarten Klängen besticht und der Kitschgefahr dank starkem Gestaltungswillen entgeht (BaZ vom 31. 10. 2016). Auch die gebürtige Walliserin Beatrice Berrut
(31) und der Lausanner Cédric Pescia (41) widmen sich der deutschen Romantik – mit unterschiedlichem Ergebnis.
 
Eine Frage der Akzente
 
Eine starke Handschrift vermisst man in Pescias neuem Doppelalbum mit den «Sonaten für die Jugend», «Paganini-Etüden», «Kreisleriana» und weiteren Werken von Robert Schumann. Der preisgekrönte Pianist pflegt einen runden, weichen Ton. Bewegte Momente schafft er vor allem durch Dehnungen und plötzliche Beschleunigungen. Das Leichte, Sprunghafte liegt ihm, es führt aber etwa in den «Kreisleriana» zu blassen Kontrasten und einer Verharmlosung mancher Akzente.
 
Einen entschiedenen Weg schlägt Beatrice Berrut in ihrem Album «Metanoia» ein. Der Titel stammt aus dem Neuen Testament und bedeutet so viel wie Busse oder Umkehr. Berrut meint das Wort nicht im streng religiösen Sinn. Vielmehr beschreibt sie anhand ausgewählter Werke von Franz Liszt – von der Fantasie «Après une lecture du Dante» über Balladen und die «Vallé d'Obermann» bis zu den «Consolations» – eine Pilgerreise voller Sehnsüchte.
 
Man könnte auch bei diesem Album bedauern, dass die Akzente nicht immer deutlich zum Vorschein kommen. In der Ballade Nr. 2 etwa kommt das «Martellato» der Oberstimmen arg unter die Räder der Begleitachtel. Im Zweifel entscheidet sich die Pianistin eher für die geschwungene Linie als für das Betonen der Bruchkanten, und die Klangmassen wirken nicht so mächtig wie bei anderen Liszt-Interpreten.
 
Das Moment der Überwindung liegt weniger in der von innen nach aussen gekehrten Kraft, als in deren lyrischen Verfeinerung. Diese kommt nicht zuletzt in der spukhaften Ballade Nr. 2 zum Zug, die durch ein bezaubernd leicht gespieltes Thema aufgehellt wird. Nicht minder eindrücklich sind die ­Lento-Abschnitte des Werks: Wie die Pianistin den tiefen, dunklen Klängen nachspürt und die Stille miteinbezieht, ist grossartig. In der «Dante»-Fantasie gelingt ihr überdies das Kunststück, den rasenden Sechzehntel-Läufen luftig-­leichte Seiten abzugewinnen oder aber sie als malerische Fliessbewegungen zu gestalten. Von dieser poetischen Seite nimmt man Liszt eher selten wahr.
 
Berrut ist nicht nur, aber vor allem in der frankofonen Welt bekannt.
Studiert hat sie in Lausanne, an der Pianistenschule der Heinrich-Neuhaus-Stiftung in Zürich und an der Hochschule für Musik Hanns Eisler in Berlin. Schon als Jugendliche wurde ihr Talent entdeckt, wie diverse Auszeichnungen zeigen. In den letzten zehn Jahren hat sie Aufnahmen mit Werken von Rachmaninow, Bach, Schumann und modernen Komponisten veröffentlicht. Ihr neues Album ist beim französischen Label Aparté erschienen, dem auch Schwizgebel angehört. Die Entwicklung der beiden gilt es genau weiterzuverfolgen.
 
Louis Schwizgebel: Schubert Sonatas D. 845 & 958. Aparté.
 
Beatrice Berrut: «Metanoia», Piano Works by Franz Liszt. Aparté.
 
Cédric Pescia: Schumann, The Complete Works for Piano, Vol. 6. Claves.
Article's source: Basler Zeitung (BAZ), the 10.02.2017, by Simon Bordier
Order this album by Claves
Related collections
Cédric Pescia (all his albums with Claves)
Collection - Schumann: The Complete Works for Piano
In stock
Piano
Popular products
Releases 2015 - 2017
Robert Schumann
Soon
Others albums from this "intégrale"
Best of Cédric Pescia on Spotify
His album with Nurit Stark produced by Claves in 2015
Preorders online (download / streaming)
iTunes
GooglePlay
Qobuz
AmazonMp3