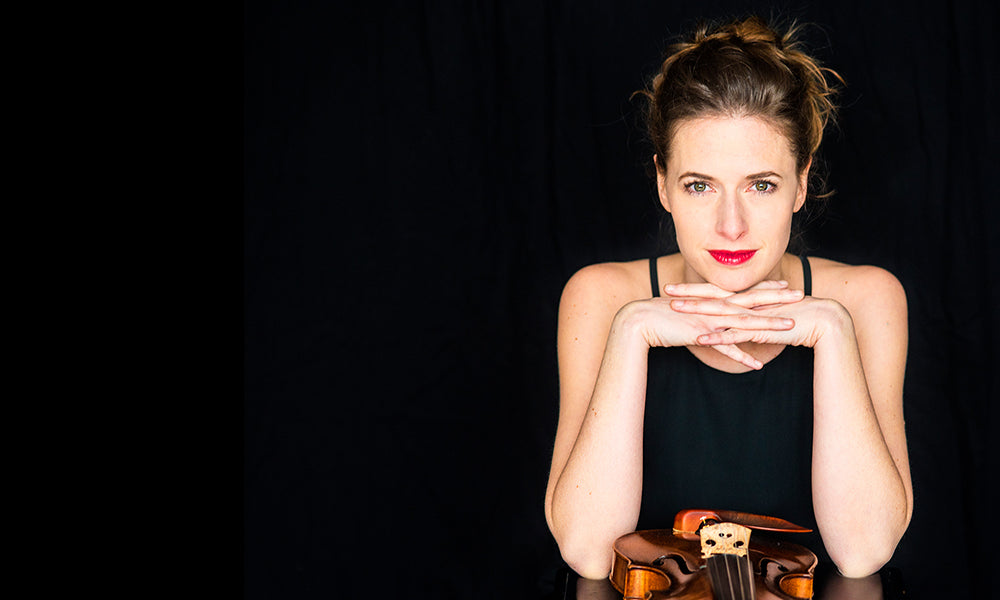 AUSTA Stringendo: Esther Hoppe & Alasdair Beatson, Mozart & Poulenc
Very imaginative programming pairs Mozart and Poulenc. The three Mozart sonatas (K.301, K.304 and K.378) include the E minor Sonata, K.304 (1778); the only violin sonata that Mozart wrote in a minor key.
Esther Hoppe has a bright and exquisite tone with an endless variety of colours and a vast range of dynamics. Alasdair Beatson is Hoppe's artistic equal and the shaping of the phrases is beautiful and imaginative, ranging from the dramatic to the tender.
The Poulenc is a magnifcent work which should be played more often; here it is given a brilliant performance. The frst movement is full of the required con fuoco while the dreamy atmosphere and the beauty of the Intermezzo are perfectly captured. Immense virtuosity is exhibited in the fnale. The Sonata (1943) was composed in memory of the poet Federico Garcia Lorca who was killed by the Spanish fascists in 1936. Ginette Neveu urged Poulenc to compose the work and when her plane crashed whilst on a concert tour, the composer placed her name next to Lorca's as the second dedicatee of the Sonata.
The recorded sound is excellent and the playing is most sensitive and artistic. I have not heard a better sonata team - a great and masterful duo.
Article source: AUSTA Stringendo, Australia, by Andrew Lorenz, 2017
Andrew Lorenz
An extensive and varied career as soloist, orchestra leader and chamber musician. After 30 years' lecturing at tertiary level, now in the Lanyon Trio and the New England Ensemble with Wendy Lorenz, Robert Harris and Janis Laurs.
Online
Links
HR Music
Youtube