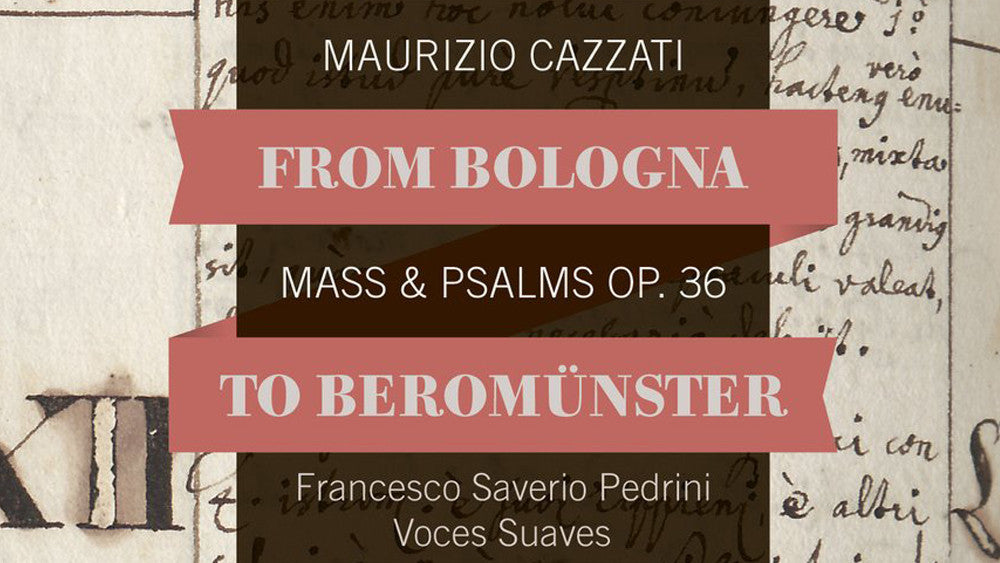 Album presentation: Voces Suaves - From Bologna to Beromünster, Cazzati
Watch the presentation video here:
Voces Suaves
Voces Suaves is a vocal ensemble from Basle which specializes in one-to-a-part performances of Renaissance and Baroque music. Relying on a good knowledge of the historical context and of the language sung, it seeks to achieve a warm and full overall sound that offers a direct experience of music through the emotions. The ensemble was founded in 2012 by Tobias Wicky and consists of a core of nine professional singers under the direction of Francesco Saverio Pedrini. The majority of members are connected with the Schola Cantorum Basiliensis. Depending on the programme, the number of performers varies and if necessary instrumentalists are added.

Since 2013 Voces Suaves has been part of "Le Capitali della Musica", a new concert series founded by Pedrini in Zurich, in which each concert focuses on a musical centre of Italy in a given period.

In 2014-2015 Voces Suaves took part in the European co-operation programme eeemerging, Emerging European Ensembles, which promoted the artistic development of the ensemble and allowed it to present self-designed concert programmes at different European Baroque festivals.
The album
Play it now
Digital links
More albums from our collection Opera Vocal